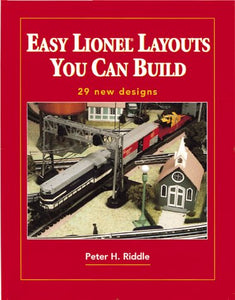 You are looking at a book that is no longer in publication. This one is a fantastic resource with 29 varied O gauge layouts that you can build featured. 

Presents design and construction information for 29 great new toy train layouts. Shows how to build O gauge layouts for Lionel trains, including everything from concept and track plans to model railroad construction and operation.

O Gauge
From 1998, now out of print

80 pages
29 great layouts

Track Plans

Coverage of model railroads of various sizes and eras

Detailed color-coded wiring diagrams

Complete source list of books and construction materials

CONDITION: New old stock.