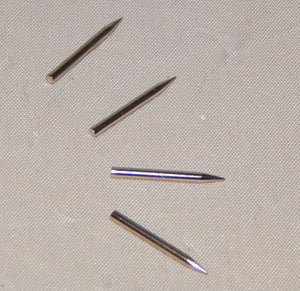 Here a lot of FOUR reproduction needles that fit the record player inside the American Flyer postwar classic, the 755, 799 or 23786 Talking Stations, the accessories that play the station announcements at the push of a button by means of a small record player inside.

It is always a good idea to have a few of these on hand as they wear out after a while.

If you need the record, check out our other listings. 

Chicago, St. Louis! All points west! Now boarding!
CONDITION: New.