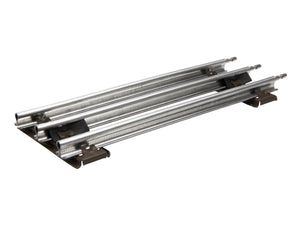 Here is just what you need-- a half section of 027 straight. This is the brown tie with the black in it to simulate wood-grain ties on the metal. It was made prior to the sold brown tie version.
This is the track that you use with the 027 three rail metal track. 

NOT compatible with the thicker black tie O gauge.