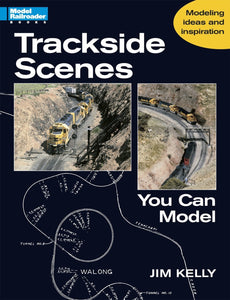 You are looking at a book that is no longer in publication. This one is a fantastic resource for railroading in ANY scale or just for the railroad fan. 

NOT ONE OF THE MORE COMMON BOOKS AROUND THESE DAYS
A UNIQUE topic with information that transcends scale!

This is the book if you want to make your layout more "railroady".
The book is divided into five chapters, arranged by the type of structure or feature:

Railroad Yards

Bridges

Along the Line

Tunnels

Enginehouses and terminals

Published in 2003, these 80 pages are still as relevant as they were when the  book was first out.
CONDITION: New.